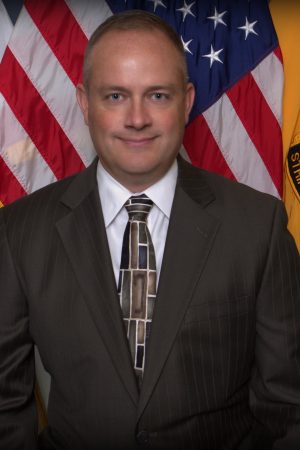 Mr. Rick Nash
Recruiting Operations Officer (ROO), Scholarship & Enrollment Officer,
Mr. Rick Nash graduated from Campbell University (Fort Bragg, NC extension) in 1998 with a BA in Business Administration. Since 2002, he has taken various advanced degree courses in Human Resource Development.
Mr. Nash enlisted in the U.S. Army in August 1984 shortly after graduating high school. He attended basic training and advanced individual training at Fort Jackson, SC. His enlisted/NCO assignments included the 27th Engineer Battalion (Combat)(Airborne) at Fort Bragg, NC; 3rd Battalion, 7th Special Forces Group (Airborne) at Fort Davis, Panama; and as ROTC Cadre at Eastern Illinois University in Charleston, IL. After obtaining the rank of Staff Sergeant, Mr. Nash applied for and was accepted into the Officer Candidate School (OCS) at Fort Benning, GA.
Mr. Nash was commissioned in January 1994 through OCS into the Transportation Corps. His previous assignments include Platoon Leader in the 403rd Transportation Company (Cargo Transfer); Detachment Commander in the 330th Movement Control Battalion; S3 Plans Officer and HHC Company Commander for the 27th Transportation Battalion in Wiesbaden, Germany; Support Battalion Training Team Chief for the 163rd Support Battalion (218th enhanced Separate Brigade-SCNG); and the Brigade S4 for a Military Transition Team (MiTT) in Mosul Iraq. His overseas service includes two combat tours, one in Panama and one in Iraq.
His military education includes Basic Airborne School, Primary Leadership Develop Course, Basic Noncommissioned Officer Course, Officer Candidate School, Transportation Officer Basic and Advanced Courses, Combined Arms and Services Staff School, and the Cadet Command Recruiting Operations and Faculty Development Courses.
Mr. Nash is excited to be sharing his past experiences while at the same time training, developing, and mentoring future Army Officers to replace the ranks he once served for over 23 years. He has served as the Assistant Professor of Military Science at Davidson College and the MSI/II Instructor at Belmont Abbey College. He is currently assigned at the Recruiting Operations Officer for the UNC Charlotte Army ROTC Department.