Military Courses & Schools
Contracted Cadets may compete for training opportunities conducted at Active Army Schools. This training is usually conducted during the summer months but some allocations are available during the winter holidays. Cadets are selected to attend this training based on their overall standing within the program. Since the number of allocations are limited, selection for schools is competitive and based on factors including Order of Merit ranking, ROTC grades, academic grades, participation in ROTC activities, APFT scores and cadre recommendations.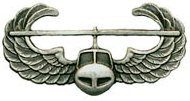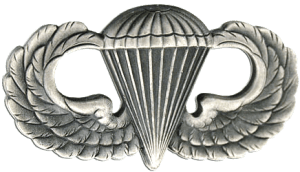 Airborne School (ABN)
Army paratrooper training is conducted for three weeks at Fort Benning, GA. Upon successful completion cadets are awarded the Parachutist Badge. This training qualifies the Cadet to be a US Army Paratrooper.
Air Assault School (AA)
Cadets are trained in airmobile operations, including rappelling from helicopters, airmobile tactics and rigging air mobile cargo. This is a two-week course taught at Fort Campbell, KY or Fort Rucker, AL. Upon successful completion, the cadet is awarded the Air Assault Badge.
Cadet Troop Leadership Training (CTLT)
Cadet Troop Leadership Training is an optional program for MSIII cadets during the summer following completion of LDAC. This three week CONUS or 4 week OCONUS program trains Cadets in lieutenant positions with active Army and Reserve component units. Assignments are available in nearly all branches and with units world wide.
Nurse Summer Training Program (NSTP)
28 Day program required between junior and senior year of college for cadets in the Nursing Program. Cadets attend 17 Medical Treatment Facilities (MFT) around the world. Cadets receive between 120 and 150 hours of training in multiple medical disciplines as a result of working full time during the program.
The Cadet Internship Programs (CIP)
An initiative of ASA/MRA, allows cadets to work with Department of the Army (DA), OCAR, NGB, and OSD for 3 weeks.
Nurse Summer Training Program
Army Medical Department Interenship
NSA Cyber
Critical Language Incentive Pay (CLIP)
CLIP is actually an extra monetary incentive, not a training course, available to our Contracted Cadets. The CLIP program is to promote the study of languages and cultural studies that are of importance to the U.S. Army. Some of the languages that are taught at UNC Charlotte and some of our partnership schools, that are currently listed as CLIP eligible courses are: Arabic, Chinese-Mandarin, Japanese, Russian, Farci, and Portuguese. These languages fall into different levels of difficulty, so the extra incentive ranges from $100 to $250 per credit hour. The Cadet must receive a B or better in the CLIP course to receive the extra incentive and this incentive is taxable.